Daniel Bryan wins the WWE title at Smackdown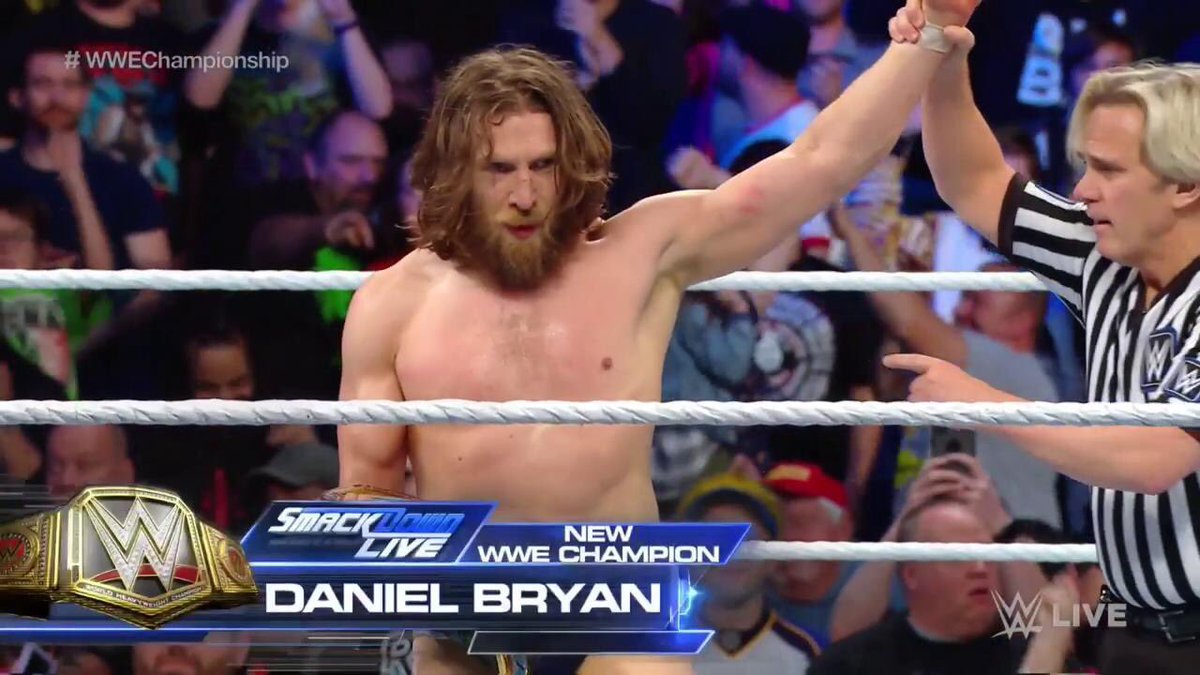 AJ Styles' reign as WWE champion came to a surprise close last night on Smackdown as Daniel Bryan defeated Styles to win the WWE title and will now face Brock Lesnar at the Survivor Series.
Paul Heyman was the instigator for the whole thing as he faced Styles in the opening segment of the show and told him he's nearly as good as Daniel Bryan. Styles reminded Heyman that he made Bryan tap out on Smackdown a couple of weeks ago which led to Bryan coming out for a brawl.
The finish of the match came when Styles hit the Phenomenal Forearm but Bryan moved away and he hit the referee. Bryan then low-blowed AJ and hit the running the knee and covered him. After the match, Bryan kept attacking Styles which might signify a possible heel turn.
This is Daniel Bryan's first title since he returned to active competition. The last time he held the WWE title in 2014 he had to surrender it two months after winning it due to the concussions.