Roddy Piper Comic Launches IndieGoGo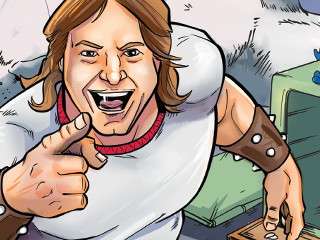 An IndieGogo page has been launched to help support a new Roddy Piper comic from Mess Bucket Comics, Pro Wrestling Tees and his wife Kitty Toombs. The comic will be called Roddy Piper: The Kilted Avenger.
Here's a synopsis: The greatest wrestler of all time, "Rowdy" Roddy Piper, is back with a fun story where he fights to save the world from the tyranny of Ruth S. Heel. Roddy is a talk show host by day and vigilante by night that will stop at nothing to bring his brand of justice.