Shawn Michaels will receive the Lou Thesz Lifetime Achievement Award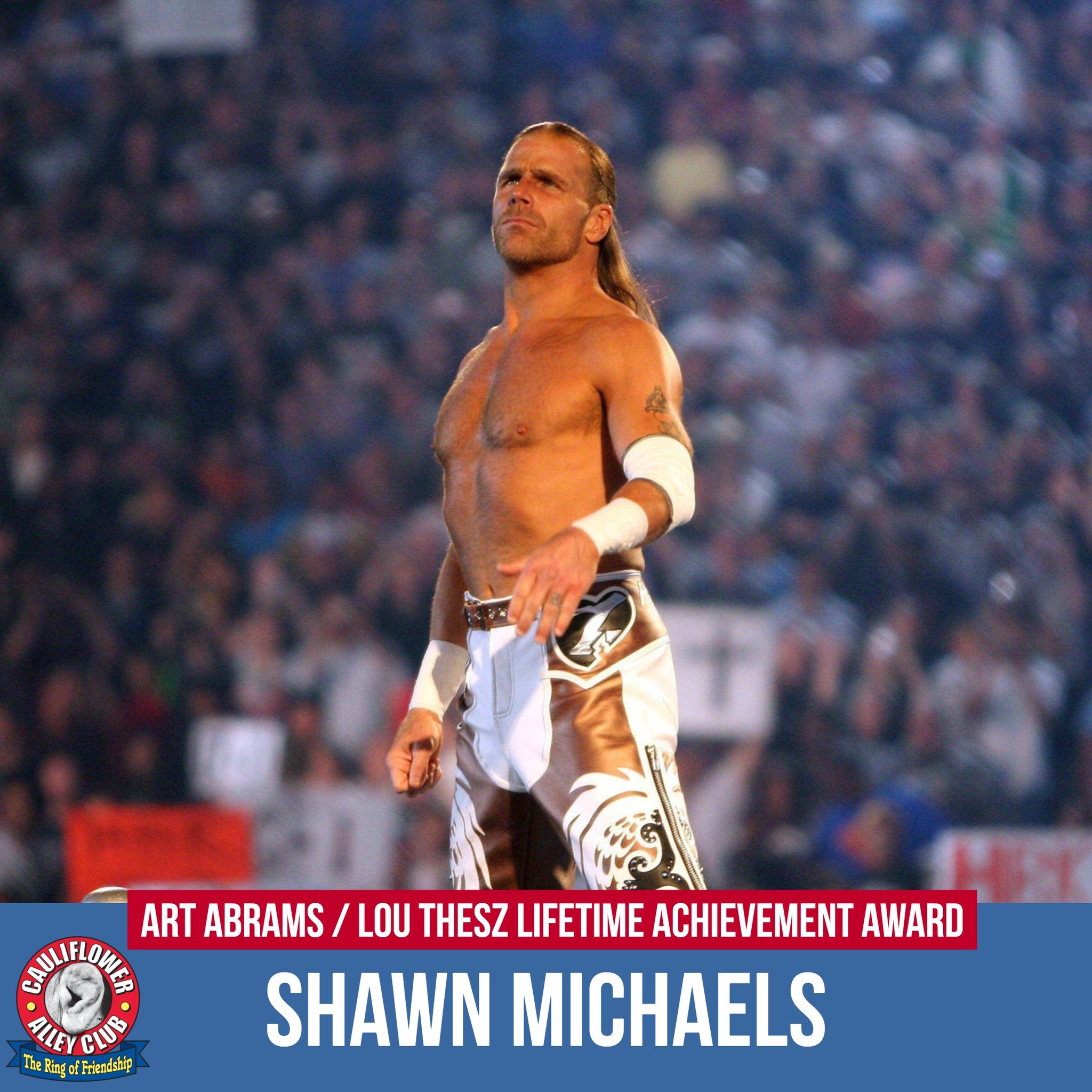 Shawn Michaels is the CAC's 2018 Art Abrams/Lou Thesz Lifetime Achievement Honoree!
February 10, 2018 0 Comments
The Cauliflower Alley Club is very excited to announce that "Mr. WrestleMania", "The Heartbreak Kid" himself, Shawn Michaels will be presented with the CAC's 2018 Art Abrams/Lou Thesz Lifetime Achievement Award! Shawn is a legendary performer who upholds the standards of the Art Abrams/Lou Thesz Lifetime Achievement Award, joining previous honorees such as Kevin Von Erich, Arn Anderson, Mick Foley, Jim Ross, Pat Patterson, Danny Hodge, Ricky Steamboat, and Rick Martel, among others (Note – the Art Abrams and Lou Thesz Awards were combined in 2016).
[Courtesy of Wikipedia.com] Shawn Michaels is widely regarded as the finest wrestling performer of the 1990s and 2000s. In the WWF/WWE, Michaels headlined major pay-per-view events between 1989 and 2010, closing the company's flagship annual event, WrestleMania, five times. He was the co-founder and original leader of the successful stable, D-Generation X.
Michaels also wrestled in the American Wrestling Association (AWA), where he founded The Midnight Rockers with Marty Jannetty in 1985. After winning the AWA Tag Team Championship twice, the team continued to the WWF as The Rockers and had a high-profile breakup in January 1992. Within the year, Michaels would twice challenge for the WWF Championship and win his first Intercontinental Championship, heralding his arrival as one of the industry's premier singles stars.
Michaels is a four-time world champion, having held the WWF Championship three times and WWE's World Heavyweight Championship once. He is also a two-time Royal Rumble winner (and the first man to win the match as the number one entrant), the first WWF Grand Slam Champion and the fourth WWF Triple Crown Champion, as well as a 2011 WWE Hall of Fame inductee. Michaels won the Pro Wrestling Illustrated "Match of the Year" reader vote a record eleven times, was named the best professional wrestler ever in a 2010 poll of the WWE roster, and was dubbed "the greatest all-around wrestler of all time" in the Pro Wrestling Torch.
Congratulations to Shawn Michaels on this prestigious honor. We look forward to seeing HBK in Las Vegas!