UFC 200 Fight Result: Brock Lesnar vs. Mark Hunt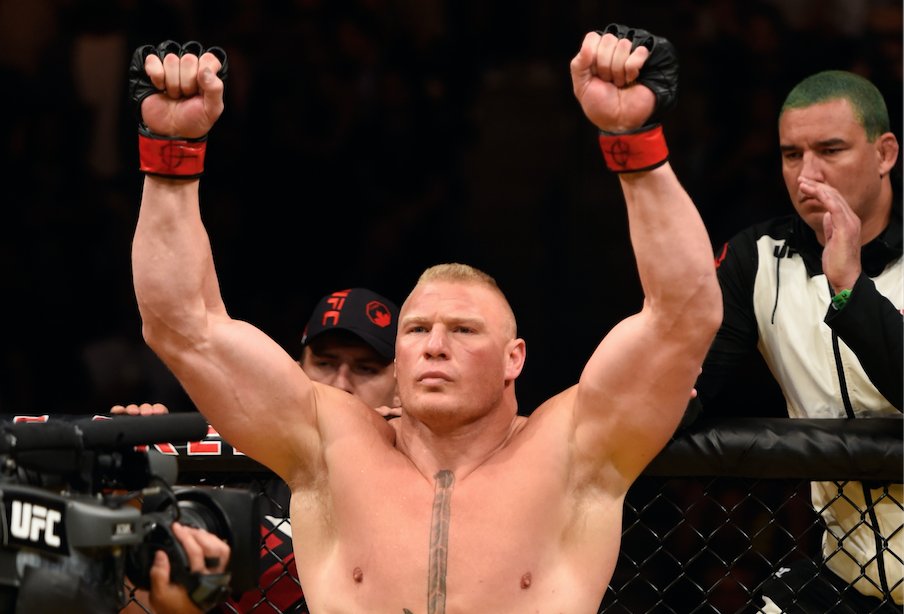 Brock Lesnar made his return to UFC tonight at the UFC 200 event, where he defeated Mark Hunt by unanimous decision with all three judges scoring the fight 29-27 in Lesnar's favor.
After the fight, Lesnar says it took him a while to get acclimated in the octagon again and he thanks the fans. Lesnar says he is taking it one day at a time since he is now a heavyweight title contender in UFC. He gives a shout-out to the men and women in uniform that serve the United States.
Lesnar's next competitive action will (most likely) be at WWE's SummerSlam on Sunday, August 21st when he takes on the returning Randy Orton.
Big congrats to #OVW alumni @BrockLesnar on his impressive victory tonight at #UFC200. pic.twitter.com/YuMIQB90ug

— OVW Wrestling (@ovwrestling) July 10, 2016