WWE RAW Report – 10/12/15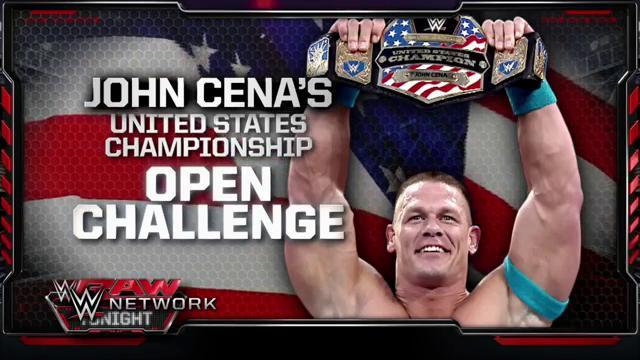 – Tonight's WWE RAW from Chicago opens up with Kane backstage. He has Stephanie McMahon and Triple H on speakerphone. They're having some travel issues and a really rough day it sounds like. They're leaving Kane in charge and say they need him to act professional. Triple H says he's counting on Kane and will be in touch later with more instructions. A crew member comes in and Kane orders her to tell Rollins that he has a Lumberjack Match later tonight – against Kane. We go to the RAW opening video.
– We go to the ring and Dean Ambrose comes to the ring. He says The Authority is running late tonight. He welcomes us to RAW and says he's looking for a fight. Randy Orton's music hits and out he comes.
Orton reveals that he will be teaming with Ambrose against Braun Strowman and Luke Harper at Hell In a Cell. There's tension between the two as they don't trust each other. WWE Tag Team Champions The New Day interrupt. They brag about taking out John Cena and Dolph Ziggler last week. Big E mocks Cena. They say they did something The Shield, The Authority, Evolution and Legacy couldn't do. Orton laughs as they say he gives a new meaning to the word groupie. They make their way down to the ring but Kane appears on the big screen. He says the inmates aren't running the asylum tonight, he is. He sends a referee to the ring and we have a match.
Randy Orton and Dean Ambrose vs. The New Day
Big E and Kofi Kingston will be in action as Xavier Woods starts the trombone. Ambrose and Kofi go at it to start. Kofi gets knocked to the floor with an elbow. Ambrose goes to dive out but Kofi backs off for a breather and Orton stands tall with Ambrose as we go to commercial.
Back from the break and Orton and Ambrose are in control of Kofi. Big E comes in but Ambrose unloads for a 2 count. Orton comes back in and dropkicks Big E for a 2 count. Big E turns it around in the corner but Ambrose comes back in and they take control. Ambrose mounts Big E with right hands in the corner. Ambrose goes to the top with a missile dropkick and a 2 count.
Orton comes back in and keeps Big E down. Orton stomps away and goes to drop a knee but Ambrose tags himself in and Orton doesn't like this. Ambrose does Orton's stomps on Big E and Orton tags himself back in. Orton with more vicious stomps on Big E. Ambrose tries to show up Orton and stomps again. Orton and Ambrose have words as Kofi tags in but runs into double team elbows. They send Kofi to the floor and go back to arguing as we cut to commercial.
Back from the break and Kofi has Orton down. They unload on Orton in the corner with stomps and quick tags as Woods yells. Big E whips a Kofi dropkick into Orton. They keep Orton down with double teaming and tags as Woods plays the trombone now.
Orton tries to fight back but Big E drops him with an elbow. Big E mocks Orton's pose and tosses him out to the floor. Woods hits Orton with a cheap shot while the referee was distracted. Orton gets on the apron but Big E charges. Orton side steps and Big E flies out to the floor. Orton kicks Big E off and tags in Ambrose. Ambrose unloads on Big E and hits the running bulldog. He knocks Kofi off the apron and leaps out onto him. Ambrose pulls the top rope down and Big E hits the floor. Ambrose dives out onto both of them. They come back in and Ambrose hits a top rope elbow for a 2 count. Big E catches Ambrose in a belly to belly after Woods distracted him. Kofi comes in but misses and Orton tags in. He unloads on Kofi and hits the powerslam. Orton goes for the second rope draping DDT as Ambrose dives out onto Woods. Kofi blocks the DDT but misses Trouble In Paradise. Orton takes him back to the apron and hits the DDT. Orton goes for the RKO but Kofi shoves Orton into Ambrose, knocking him to the floor. Kofi gets the pin on Orton.
Winners: The New Day
– After the match, The New Day dances away as Ambrose shakes his head at what happened with Orton.
– We see Kane backstage waiting on The Authority to call him back. Still to come, Reigns vs. Strowman. Also, a preview for Lesnar vs. The Undertaker. Back to commercial.
– We get a long preview for The Undertaker vs. Brock Lesnar at Hell In a Cell.
Nikki Bella vs. Naomi
We go to the ring as Nikki Bella, Brie Bella and Alicia Fox make their way to the ring. Back to commercial.
Back from the break and Naomi is wrapping up her entrance. She's joined by Sasha Banks and Tamina Snuka as we get a look back at NXT "Takeover: Respect" with Sasha vs. NXT Women's Champion Bayley.
We come back and fans are cheering for Sasha. The bell rings and fans start chanting "we want Sasha" as Nikki and Naomi go at it. Naomi takes control and goes for a 2 count. Nikki catches Naomi in a big slam as the Sasha chants continue. Nikki shows off and covers for a 2 count. Nikki keeps control as Team Bella cheers her on. Nikki with shoulder thrusts in the corner. Nikki with a snap mare and a kick to the back. Nikki with a knee to the back now. Naomi fights back with knees and slams Nikki but misses a leg drop. Nikki with a 2 count.
Team BAD looks on as Nikki keeps Naomi down. Naomi fights back with a bunch of kicks and a dropkick. Nikki wastes time and charges but gets dumped to the floor. Nikki leaps out to the floor, taking down Alicia and Nikki. Brie stands on the announcers table with a mic and chants "we want Sasha" in an attempt to cause problems within Team BAD. Sasha runs over and pulls Brie's leg out, causing her to fall on the floor. This leads to Nikki taking advantage of a distraction in the ring, hitting the Rack Attack for the win.
Winner: Nikki Bella
– After the match, Team Bella retreats as Team BAD helps Naomi up in the ring.
– Still to come, our Lumberjack main event, which is sponsored by Payday candy bars. Also, John Cena will defend his title. Back to commercial.
– Back from the break and we see video of Byron Saxton talking to fans about who is the most unconventional Superstar or Diva. Most of them say Paige. We also get a pre-recorded video of Saxton backstage with Paige. She thanks the fans but says they didn't give her any recognition in the Divas Revolution. She goes on and pulls a Payday candy bar from Saxton's coat, kisses it and says "victory never tasted so sweet" before walking off.
– We go to the ring and out comes WWE United States Champion John Cena.
Cena talks about Chicago and gives props to fans in the Allstate Arena, talking about his history there. Cena says the fans make it special and they deserve excellence. He says tonight, they will get excellence and opportunity. He says tonight Chicago is the place to be and John Cena is the man to beat. He kicks off the US Open Challenge and out comes Dolph Ziggler.
WWE United States Title Match: Dolph Ziggler vs. John Cena
Eden does formal ring introductions as we get ready to go. They lock up and Ziggler applies a headlock. They run the ropes and Cena takes Ziggler down and works on the arm. Ziggler ends up going to the floor for a breather. Cena takes the mic as fans chant "yes!" and it turns out that a man just proposed to his girlfriend in the crowd and she said yes. Cena congratulates the couple and we get back to the match. Fans chant "she said yes" as the man celebrates. Cena drops Ziggler and goes back to the corner applaud the man. Ziggler takes advantage and takes Cena down. We go to commercial.
Back from the break and Cena gets out of a sleeper hold but Ziggler comes back with a splash in the corner and a neckbreaker for a 2 count. Ziggler drops a bunch of elbows on Cena and shows off before missing the 10th elbow. Cena comes back with shoulder tackles. Ziggler misses a clothesline and Cena slams him as fans boo some. Cena calls for the Five Knuckle Shuffle but Ziggler dropkicks him for a 2 count.
Ziggler misses the Fame-asser and Cena hits the Shuffle. Ziggler blocks an Attitude Adjustment for a 2 count. Cena applies the STF in the middle of the ring. Ziggler turns that into a sleeper hold on the mat. Cena stands up with Ziggler and turns it into an AA but Ziggler rolls to the floor so he can't be pinned. Cena brings Ziggler back in the ring and covers for a 2 count. Cena takes Ziggler to the top as we get dueling Cena chants from the crowd. Cena goes for a super AA but Ziggler fights off and jumps back up for a huge DDT. Ziggler with a close 2 count.
Ziggler calls for the superkick like Shawn Michaels but Cena catches it and nails a clothesline. Cena goes for the STF but Ziggler kicks him off. Ziggler with a dropkick. Cena catches a splash in the corner and turns it into an AA but Ziggler counters that with a Fame-asser in mid-move. Ziggler with a close 2 count. Ziggler rocks Cena but Cena applies the STF again. Ziggler reaches the bottom rope and breaks the hold. They end up on top and Ziggler headbutts Cena to the mat. Cena catches a crossbody and rolls through. Cena goes for the AA but Ziggler rakes his eye. Ziggler with a superkick for a very close 2 count.
They trade several big right hands now. Cena scoops Dolph for an AA but he slides out. Cena blocks the Zig Zag. Ziggler with a headbutt to the face and a Zig Zag for another close 2 count. Cena gets the win after Ziggler runs into the AA.
Winner: John Cena
– After the match, Cena and Ziggler are both slow to get up. The referee checks on them as we go to replays. Cena gets his title and stares Ziggler down as his arm is raised.
– Kane is backstage watching. The phone rings and he puts Triple H on speakerphone again. They're having more travel issues as we hear Stephanie yelling at a flight attendant. Triple H has to call Kane back later. They still don't know what the main event is but Kane told them about Ziggler vs. Cena.
– Still to come, Reigns vs. Strowman. Back to commercial.
The Dudley Boyz vs. The Ascension
Back from the break and out comes Devon and Bubba Ray Dudley. Konnor and Viktor look on.
The Ascension attack The Dudleyz while they're preparing to start. They unload on Devon and double team him. Viktor with a big knee. Fans chant for tables as Viktor works over Devon and slams him for a 2 count. Viktor keeps Devon grounded as Bubba gets fans to rally. They end up hitting the 3D on Viktor for the win.
Winners: The Dudley Boyz
– Still to come, Kane vs. Rollins in the Lumberjack main event. Back to commercial.
Sheamus and King Barrett vs. Neville and Cesaro
Back from the break and both teams are out. Cesaro and Neville take control early on. Sheamus tags in and trades several big uppercuts with Cesaro. Cesaro with the running uppercuts in the corners and a dropkick. Sheamus decks Cesaro and turns it around. Cesaro dumps him to the apron. Sheamus hits forearms to the chest but Cesaro nails him. Sheamus goes for the battering ram but runs into an uppercut. Sheamus hits the floor. Cesaro ends up taking Sheamus and Barrett out on the floor with uppercuts. Neville tags in and Cesaro launches him out onto Sheamus and Barrett. Neville brings Sheamus back in and rolls him up for 2.
Barrett ends up hitting a Bullhammer while the referee isn't looking and Sheamus gets the pin.
Winners: Sheamus and King Barrett
– We get a video package for Braun Strowman. Still to come, Braun vs. Roman. Back to commercial.
– Back from the break and Michael Cole plugs Xavier Woods' "UpUpDownDown" YouTube gaming channel.
Roman Reigns vs. Braun Strowman
We go to the ring and Roman Reigns makes his way out through the crowd. Reigns takes the mic and gives a shout out to Chicago. He says the beef between he and Bray Wyatt has to do with the WWE World Heavyweight Title and talks about how Wyatt stopped him from winning Money In the Bank. Fans have been giving him the "what?" treatment and he asks if they're having trouble hearing him or not. He goes on and talks about their feud. A "boring" chant breaks out and Reigns says this isn't boring, it's real life. Reigns talks about how he does this for his daughter's future. Reigns says he's going to rip Wyatt apart at Hell In a Cell. Reigns continues the lengthy promo until the music hits and Braun Strowman is out with Luke Harper and Wyatt.
Wyatt stops on the stage and cuts a promo on Reigns. They have words and the music hits again as Wyatt tells something to Braun and sends him to the ring. Back to commercial.
Back from the break and Strowman overpowers Reigns to start. Reigns comes back and ends up mounting Braun with rights in the corner. Braun sends him to the mat and rams him from corner to corner. Braun with knees and elbows in the corner as Wyatt and Harper look on from ringside. Braun with a big clothesline. Strowman continues to overpower Reigns and beat him around, talking trash. Reigns tries for a Samoan Drop but can't get it. Strowman with a huge boot that sends Reigns to the floor. Reigns fights back, hitting Strowman from the floor as he leans over the middle rope. Reigns nails the Drive By to put Braun on his knees. Reigns goes for another Drive By but Braun cuts him off with a huge clothesline.
Reigns turns it round on the floor and slams Braun's face into the announce table. Harper runs over but Reigns drops him with a Superman punch. Reigns hits a Superman punch on Braun, sending him over the announce table. Reigns comes back in and wins by count out.
Winner by Count Out: Roman Reigns
– After the bell, Braun gets upset and starts throwing stuff. Wyatt is also pissed off and orders them into the ring but Reigns slides out as all three enter. Reigns stares back at the ring as Wyatt talks trash. Wyatt tells him to "follow the buzzards" but Reigns decks him in the face. Reigns' music leaves as he makes his exit.
– Kane is backstage when Triple H calls. He and Stephanie are headed to the arena. Triple H is having some reception issues and can't make out who Rollins' opponent is for tonight's Lumberjack main event. We go to commercial.
Ryback vs. Rusev
Back from the break and we get a look back at Summer Rae proposing to Rusev last week. Cole talks about Rusev and Lana's real-life engagement. Summer Rae is at ringside with Rusev tonight as Ryback waits. They go at it and Ryback takes control. Rusev turns it round and Ryback misses a spear in the corner. Rusev works Ryback over and sends him into the ring post. Rusev works on the arm and keeps Ryback down. Ryback tries to come back but Rusev cuts him off. Ryback comes back with shoulders and a big tackle. Ryback with a back drop.
Ryback gets a quick "feed me more" chant going and hits the Meathook clothesline. Rusev slides out of Shellshocked and hits a superkick for a 2 count with his feet on the ropes. Rusev argues with the referee about his feet being on the ropes. Rusev misses a splash in the corner and Ryback nails Shellshocked for the win.
Winner: Ryback
– After the match, Ryback takes his title and leaves as we go to replays. Summer comes in to check on her "Ru-Ru" and calls him her sweetness. She could have done this in the back but says she wants the whole world to know the real man he is to her. She shows us the TMZ article about Rusev and Lana being engaged. She's upset that Rusev didn't tell her, that she had to find out online. She says this shows her exactly the kind of man Rusev is. She calls him a whipped little boy. Summer thanks him because she will never waste anymore time on a narcissistic, egotistical, jealous, lying bastard. She slaps him to a pop. Summer drops the mic and storms off. Rusev yells at her as she walks to the back.
– Still to come, our Lumberjack main event. Back to commercial.
Kalisto vs. Kevin Owens
Back from the break and The Lucha Dragons make their way to the ring. WWE Intercontinental Champion Kevin Owens is out next for a non-title match. We see Owens beating Sin Cara and attacking Kalisto last week.
The bell rings and Owens misses. Kalisto goes to work with kicks. Kalisto with a scissors takedown but Owens comes right back with a huge clothesline. Owens unloads on Kalisto and slams him before hitting the senton. Owens talks trash to fans and Cole. Owens with right hands. Kalisto fights back with kicks but Owens drops him. Owens talks trash and Kalisto kicks him in the face. Kalisto charges but Owens dumps him out to the floor. Owens runs the ropes and teases a dive but stops, rolls out and levels Kalisto anyway. Owens mocks the "lucha" chants and rolls Kalisto back in. Owens talks trash to Cara. Kalisto kicks Owens and leaps out but Owens dumps him on his head. Owens brings it back in for a 2 count.
Owens ends up going for a pop-up powerbomb but it's blocked. Kalisto makes a comeback for a 2 count. Kalisto plants Owens on his face for a 2 count. More offense and a big DDT by Kalisto for a 2 count. Owens runs into a big boot. Kalisto goes to the top and comes down but Owens catches him with the pop-up powerbomb for the win.
Winner: Kevin Owens
– After the match, Owens goes to the floor and grabs his title. He raises it up to the announcers as we go to replays. Owens raises the title on the stage and calls this The Kevin Owens Show.
– Still to come, our Lumberjack main event. Back to commercial.
Charlotte and Becky Lynch vs. Brie Bella and Alicia Fox
Back from the break and Paige is on commentary as Becky Lynch and WWE Divas Champion Charlotte wrap up their entrance. Team Bella looks on.
Brie and Becky start things off. Becky takes control early on. She goes on and Charlotte tags in for some double teaming. Brie nails Charlotte and knocks Becky off the apron but turns around to chops from Charlotte. Charlotte unloads and hits the neckbreaker. She knocks Alicia off the apron and spears Brie to a pop. Charlotte goes for the Figure Eight. Nikki and Alicia get on the apron. Natalya comes over to stop them but Paige gets up and has words with Natalya. Paige shoves Natalya into the apron and Brie kicks her in the back of the head. Natalya goes down. The match ends with Brie hitting a missile dropkick on Charlotte for the pin.
Winners: Brie Bella and Alicia Fox
– Kane is backstage on the phone with The Authority. They have reception now and they're not happy with Kane putting himself in a match against Rollins. Triple H orders Kane not to go out for the main event. He has to go and tells Kane not to screw this up. Kane understands and walks off. Back to commercial.
– Back from the break and Rollins is backstage kissing up to Big Show in hopes that he will help him in the main event. Show laughs at him and says he has a great sense of humor. Show walks off. Corporate Kane walks up and says Triple H just informed him that he cannot be in the main event. Kane tells Rollins not to worry because he will find a suitable replacement. Kane walks off.
– We get another video for Lesnar vs. The Undertaker.
Lumberjack Match: Demon Kane vs. Seth Rollins
We go to the ring and more than 20 WWE Superstars fill the ringside area. Back to commercial.
Back from the break and Demon Kane is revealed as the opponent. They brawl back and forth with Lumberjacks getting involved. At one point Rollins tries to run away but Cesaro brings him back through the crowd. Kane ends up going down as Big Show hits him with a knockout punch at ringside. Show walks off. Rollins brings it back in for a 2 count. More back and forth with Rollins taking control. Rollins goes on to nail a big knee from the top for a 2 count.
A Lumberjack brawl breaks out at ringside when The New Day pulls Kane out and stomps on him. This leads to The New Day and other heels bringing Kane in the ring. Kane stops their beatdown and the babyface Lumberjacks come in for another big brawl. Rollins ends up trying for a Pedigree after the chaos but Kane gets the win.
Winner: Kane
– RAW goes off the air with Kane standing tall as his music plays.
Breaking RAW News, Backstage Blame on Seth Rollins, Vince and HHH Working on Blockbuster Angle, Huge WWE Tag Team News, Cena Involved In Major NXT Plans, HHH Nixes Big Title Storyline, Interesting WWE Title Plans Revealed, Edge and Hogan Back to WWE?, WWE Stars Seen as Stale/Forced, Must See New Sasha Banks and AJ Lee and Lana Photos, Lots of New GIFs & Exclusives, More