Former WWE superstar responds to sex offender Rance filing restraining order against Santee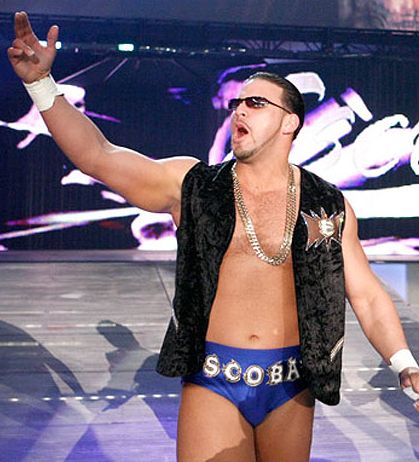 Former WWE superstar Eric Escobar posted the following comments via Twitter regarding the Chasyn Rance-Bruce Santee (Registered sex offender/wrestler serves another worker with a restraining order) story.
@gerweck so whatever happened to the good ol days when the boyz used to settle their problems like gents in a fist fight…now we call cops?

— Escobar (@MrE8712) August 9, 2013
I support Bruce Santee,i dont care he's an asshole…i get him so we cool. No boy touching f**k head near my kids

— Escobar (@MrE8712) August 9, 2013
note: Chasyn Rance was convicted of Lewd, Lascivious Battery: Sex with a victim 12-15 Years of Age which is a Class C Felony after Rance was accused of having sex with a teenage girl in July of 2011.