The Miz: "Haters love me"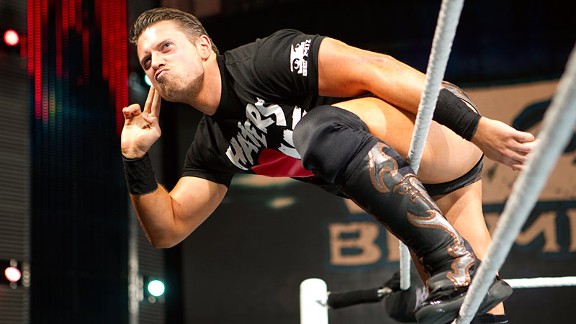 ESPN.com posted an interview with The Miz to promote the release of The Marine 3. Here is an excerpt:
Q. You seem to attract more haters than just about anybody on the WWE roster. Why is that?
Miz: Haters love me. [laughs] That's why I've got the T-shirt. It's a little bit of everything. I think when you come from a reality show, nobody really respects you from the movie industry or from the WWE industry. Our WWE fans are very critical. It's like a fraternity, and if you're not a part of that fraternity, guess what, you're hated. And for a very, very long time, I had to earn the respect of all the WWE Universe, and I'm glad I've had the opportunity to do that. I think, finally, after seven years of working hard and dedicating myself, I've finally turned the fans, and you'll actually hear them cheering nowadays. That's what I hope to do with the movie industry. I hope the movie industry looks at "The Marine 3: Homefront" and goes, wow, not only has this guy been on a reality show and in WWE, but this guy can really act and did an incredible job.