Wrestling By The Numbers: Lee Marshall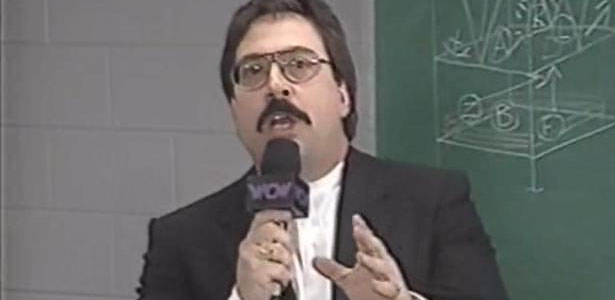 Lee Marshall whose signature voice is remembered for stints in both the American Wrestling Association and World Championship Wrestling has passed away. The 64-year-old Ventura California native had both a lengthy announcing career in the professional wrestling industry and was also a legendary radio broadcaster, journalist and voice over professional. Marshall was famously known as being the voice of Kellogg's Frosted Flakes cereal mascot Tony the Tiger for the last 19-years. He was a familiar voice in the Los Angeles radio market having spent 40-plus years in the area working for numerous radio stations. He also spent time on the airwaves working in the San Diego, Phoenix and Windsor markets as well.
Lee Marshall entered the professional wrestling industry working as the voice of IWA Championship Wrestling alongside commentating partner Diamond Dallas Page. He then started working for World Wrestling Entertainment as the company's West Coast ring announcer and even appeared at Wrestlemania II in 1986 as the ring announcer for the Los Angeles portion of the event. He then signed with the AWA and worked calling matches on ESPN alongside the likes of Ron Trongard, Eric Bischoff, Verne Gagne, Greg Gagne and Ray Stevens. He remained working for the organization until it folded in 1991 when he then returned to working in radio.
World Championship Wrestling signed Marshall in 1995 and he debuted with the company as Stagger Lee and was used as a commentating expert for the company's new women's division. As Stagger Lee he was heavily involved in the promotion of Madusa who he worked together with during their days in the AWA. He remained with WCW for 2-years working as a commentator, backstage interviewer and the host of the 1-800-COLLECT Road Reports. Marshall is remembered for being involved in a memorable moment from the 1996 World War 3 pay-per-view where he took a legit head kicking while on commentary during the live show's main event by both Meng and The Barbarian.
Women Of Wrestling signed Lee Marshall in the year 2000 and he worked as a commentator during the company's 6-month existence. He called television matches alongside promoter David McLane from Los Angeles and called the company's only pay-per-view with the legendary Bobby Heenan. After leaving the wrestling industry he returned to radio and also did voice over work for animated television series. Marshall passed away back on April 26th after a battle with esophageal cancer.
Below we look at the televised professional wrestling career of Lee Marshall by the numbers…
World Wrestling Entertainment:
* 1 Event As A Ring Announcer on WWE Pay-Per-View.
World Championship Wrestling:
* 3 Events As A Commentator on WCW Pay-Per-View.
* 7 Events As An Interviewer ( 7th Most All-Time ) on WCW Pay-Per-View. (First Event: 1996 Uncensored Last Event: 1998 World War 3)
American Wrestling Association:
* 1 Event As A Commentator ( Most All-Time ) on AWA Pay-Per-View. (Event: 1988 Superclash Commentating Partners: Ray Stevens & Verne Gagne)
Woman Of Wrestling:
* 1 Event As A Commentator ( Most All-Time ) on WOW Pay-Per-View. (Event: 2001 Unleashed Commentating Partner: Bobby Heenan)
(Visited 21 times, 1 visits today)