ANNUAL GERWECK.NET ROYAL RUMBLE GIVEAWAYS
It is that time of the year – The Royal Rumble, and as always, GERWECK.NET is giving away three prizes. We will enter 30 names into three separate pools. This year, 90 readers will have an opportunity to win a prize. To enter, and receive a random number, send your name, your mailing address, and the prize you'd like to win to gerweck@netzero.com … The prizes include…
Pool #1:

Booker T's "From Prison to Promise"
Pool #2: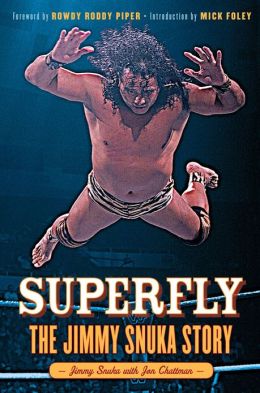 Jimmy Snuka's "Superfly: The Jimmy Snuka Story"
Pool #3:

Kevin Steen: Descent into Madnes (2 DVD set)
If your number matches the winner of the 2014 Royal Rumble, you will win the prize. We will announce the names for the pools this weekend. Stay tuned, and good luck if entering!
Reminder: join us Sunday night for our LIVE coverage of WWE's Royal Rumble PPV, starting at 7:30PM ET.
(Visited 22 times, 1 visits today)