RVD: "I CALLED WWE"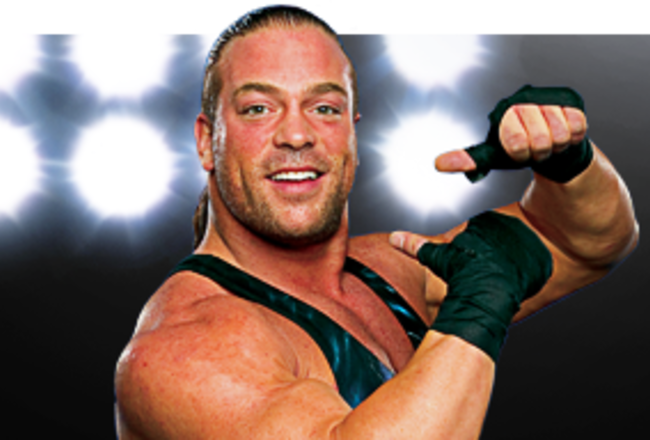 WWE.com posted an interview with the returning Rob Van Dam. Here are a few excerpts:
WWE.COM: How did your return come about?
ROB VAN DAM: I called WWE.
—
WWE.COM: Who knew about it other than you and your wife?
VAN DAM: Triple H was the guy I was talking to. And I sent Booker a text. It wasn't a definite deal until two weeks at the most before the videos started running. Once I got my starting date of Money in the Bank, that made it real.
—
WWE.COM: How have you changed in the last six years as a person and as a wrestler?
VAN DAM: We all get older and wiser. I'm at a different place in life and my career now then I was then. I could still be seen as up-and-coming, no matter how established I was at that time. That had a lot to do with a lot of wrestlers that were six to seven years older than me that were holding the top positions at the time. Shawn Michaels, Booker, there were a whole bunch guys and I wasn't going to pierce through that. But they're not around anymore. That's one thing that's different about my environment. And over the last six years, I've had a much better balance in my life. A lot more time at home and a lot more time to look inside of myself. And that's what I wanted. A lot of people that knew me said I was leaving to take a sabbatical. It was like a spiritual journey. There was a lot of stuff I was interested in doing that didn't have anything to do with wrestling — studying life and looking at my spiritual path. I'm not done with that, but I have a better understanding and I can apply it towards my everyday life now. That gives me a more worldly perspective on everything.
—
WWE.COM: How much do you have left in the tank for your career?
VAN DAM: The tank is fed from three different sources – physical, mental and spiritual. They all work together. If my spirit is down, then so are the physical and mental levels. That's always been the case. When I'm motivated, my body feels great and I'm ready and excited to go. When I get burned out, I feel it in all three categories – mind, body and spirit. I'm aware and in touch with all three categories. Right now, I have an unlimited amount in the tank, and that will be the case until my spirit changes. I don't have this "age thing" that other people seem to have. I still am at my best. All I can do is go out there and prove it.
(Visited 52 times, 1 visits today)