#WhereIsDixie? Exclusive TNA President Dixie Carter action figure available
#WhereIsDixie?
Exclusive TNA Wrestling President Dixie Carter
Action Figure Available Now at ShopTNA.com
#WhereIsDixie? Join in on the search, and you might get a chance to speak with TNA President Dixie Carter!
Head to ShopTNA.com to purchase your exclusive autographed action figure of TNA President Dixie Carter, then follow @TNADixie on Twitter. Post a picture of your action figure along with your location and the hashtag #WhereIsDixie. Every picture posted enters you for a chance to win IMPACT WRESTLING merchandise, a TNA Heavyweight Championship Replica Belt or even a phone call from TNA President Dixie Carter!
Called "one of the most influential women in American sports," Dixie Carter's role as President of TNA Wrestling has helped change the face of sports entertainment. Each year, TNA Wrestling produces over 500 hours of programming that is seen in more than 100 countries and in 14 different languages.
As President of TNA Wrestling, Dixie Carter oversees all aspects of operations related to the integrated media and entertainment company. Carter became president of TNA Wrestling in 2003, helping secure a domestic primetime television contract between TNA's flagship show "IMPACT WRESTLING" and Spike TV.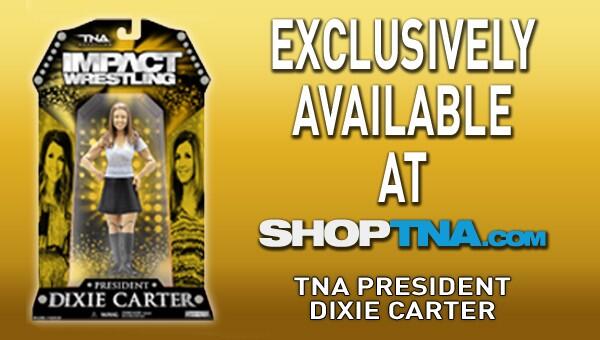 (Visited 82 times, 1 visits today)