Notes on Scott Hall, Michelle McCool, and Rob Conway
– On the news that $80,000 have been raised for his hip replacement, Scott Hall
tweeted: I am very humbled by your support. Wrestling fans are the best. I don't
no what to say. This is a moment I will never forget. Thank you all
– NWA tweeted: New NWA World Heavyweight Champion "Ironman" Rob Conway addresses the
media shortly after his victory over Kahagas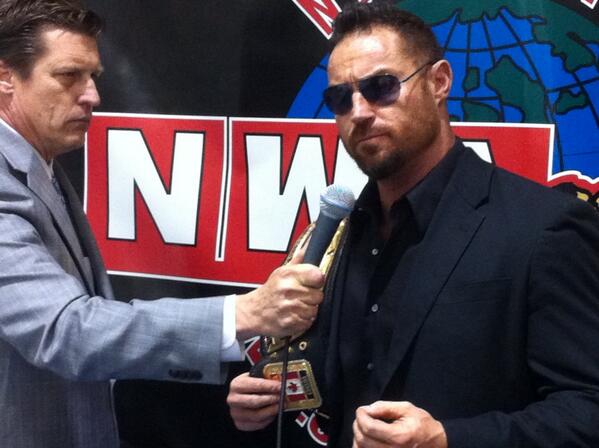 – From Josie: Michelle McCool will participate in her first interactive "Q&A Vlog"
via MichelleMcCool.Net
In a first for the wife, new mom and former WWE Diva, Michelle McCool
will participate in a special vlog with fans, her Faithful Followers,
just as they have requested!
Fans are asked to submit their questions in a video format, via
YouTube, and to later Tweet MichelleMcCool.Net (@FaithfulFollow) their
submissions, where they may be selected and featured in Michelle's
vlog. Videos are asked to be kept to a 1-2 minute minimum for timing
purposes.
Both Michelle and MichelleMcCool.Net will select which fan submitted
videos are to be featured and/or answered.
Video Guide: State your name and where you're from. Feel free
to ask Michelle whatever you'd like — though Michelle does reserve
the right to select which videos she will both answer and feature in
her vlog special.
Submission deadline for "Michelle McCool's Q&A Vlog" is Saturday March
30th, 2013. Special will be posted on MichelleMcCool.Net to coincide
with WrestleMania.
(Visited 8 times, 1 visits today)