Goldust hoping to face his brother at Wrestlemania 29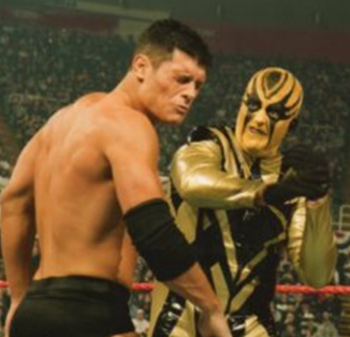 Dustin Runnels (Goldust) is still hoping to have a match with half brother Cody at a WrestleMania. "He's the only one left in the business that I would like to have a singles match with at WrestleMania. Period. No where else. I just want to work with my brother," he said in an article in Newsday.
"Sometimes they got a little hot and cold with Cody. I just wish they would make up their minds." Dustin is now attempting to make it as an actor.
WWE considered doing a Goldust vs. Cody Rhodes match last year.
source: The Wrestling Observer Newsletter
(Visited 54 times, 1 visits today)