CM Punk reaches a milestone as WWE champ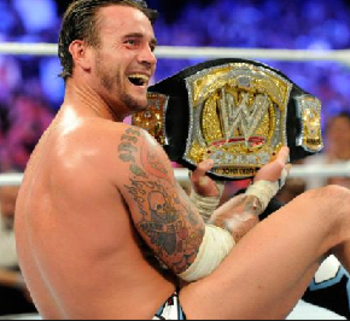 CM Punk hit a very important milestone today as the current WWE champion
has clocked in 365 consecutive days with the title, the first man to go a
full year without losing it since John Cena in 2006/7. Punk won the title
at last year's Survivor Series, defeating Alberto Del Rio with the
Anaconda Vise. This is his second run with the WWE title and he also won
the World Heavyweight title on three different occasions in previous years.
(thanks to Colin Vassallo)
(Visited 18 times, 1 visits today)