Poll results: Another team qualifies for the Greatest Tag Team Tournament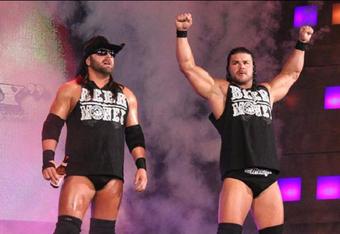 GERWECK.NET Greatest tag team tournament vote in match
* Beer Money, Inc. (63%, 325 Votes)
* America's Most Wanted (37%, 192 Votes)
Total Voters: 517
As a result, James Storm will be apart of Beer Money, Inc. in the Greatest Tag Team Tournament, as opposed to teaming with Chris Harris.
Note: No wrestler can be apart of multiple tag teams in the tournament, thus the reason for the vote in polls.
More tag teams have been announced by the Championship committee. Check the official page for the tournament for more teams to be added to the elite field.
(Visited 17 times, 1 visits today)