Wrestlemania 27 Tickets on sale
Nov 13, 2010 - by Steve Gerweck
---
---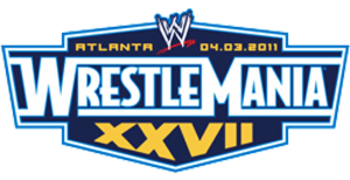 WrestleMania XXVII tickets went on sale to the general public this morning
on Ticketmaster.com and fans hoping to snatch the good seats were out of
luck as the ringside tickets were snatched during the two day pre-sale on
Thursday and Friday. There are still some ringside seats available from row
8 upwards selling for $850 however they are limited and you can't get two in
a row unless you go further back. A kickoff party was held yesterday at the
Centennial Park in Atlanta where fans in attendance also had the chance to
purchase tickets before the general public. The city of Atlanta is hoping
that the show – along with its week-long activities – will bring in at least
a $45 million economic boost.
(thanks to Colin Vassallo)